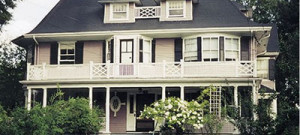 The Flat Fee Listing Service puts your home on the Louisville Multiple Listing Service, while still allowing you the option to sell on your own without paying a commission. Over 80% of all homes are sold through the Multiple Listing Service. While it is possible to sell by owner, the fact is, you miss out on the single most effective tool that generates exposure to buyers.
Why the Multiple Listing Service? The most challenging part of selling a home By Owner, is getting enough exposure to attract potential buyers. The Multiple Listing Service is the most important tool for getting the attention of buyers. It feeds many real estate search engines such as Realtor.com, Trulia, Zillow, as well as the local  access sites. These websites are where the buyers are looking, whether they're working with a Realtor or not.
You can get your house listed on the Multiple Listing Service for one low one-time fee. You pay a commission only if your home is sold through a Realtor – and you decide how much that is, usually 2.5 – 3%. This is an excellent FSBO alternative or enhancement to get more buyers to see your home.With our Flat Fee MLS Listing Service you get the power of the MLS, and all the internet marketing, while retaining control of the sale of your home.
Our Flat-Fee Listing Package includes:
Home Listed on the Louisville Multiple Listing Service Within 24 Hours
Internet Listings on Realtor.com, Google, Trulia, Zillow, and hundreds of other local & national real estate sites
Yard Sign to display your phone number
Multiple Pictures online (up to 50)
List as long as you like up to 6 months
Offer & Negotiation Consultation
Satisfaction Guarantee – Cancel Anytime no additional charge
No Hidden Fees.
Comparable Market Analysis – estimate of the current market value of your home (by request)
Local Broker with over 17 years experience
Additional optional services available: Flat Fee MLS Extra Service Menu
Requires offer of Buyer's Agent Commission (2.5-3% recommended for best results – if buyer is not using the services of an agent you pay no commission